Advenis Gestion Privée
PRIVATE WEALTH MANAGEMENT
The main concern of our weath management consultants is to listen to their clients, guide and help them make the right decisions, as our clientele faces a complex and constantly changing legal and fiscal environment, a multiplication of current investment solutions, and an evolution of their personal or professional lives.
Advenis Gestion Privée is an expert in asset management consulting and has been supporting more than 35 000 private, corporate, and professional clients for over 20 years all over France.
We provide our clients with custom-made consulting and comprehensive support tailored to their needs, personal goals, and risk appetite. Our consultants conduct a custom asset audit to tend to our clientele's needs and create the best asset strategy possible. To this end, we rely on a diversified range of open-architecture products and solutions, selected both from well-known partners and through our "homemade" expertise.
Advenis Gestion Privée serves its client through a local service. Our consultants are available and tending to clients' needs. We build a confidential and long-lasting trusting relationship with our clients.
Our goal is to support our clients through each stage of their personal and professional life to provide them with asset solutions that best meet their targets.
Contact us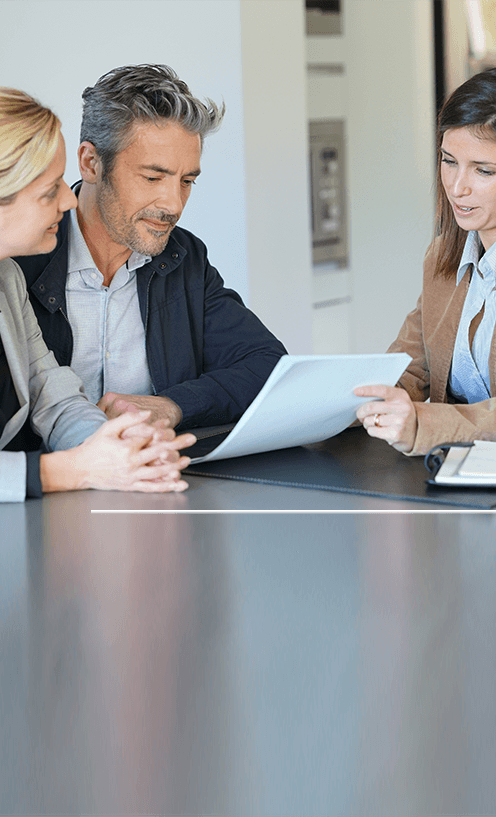 Our clients and partners' expectations
We advise and support private clients and their families. We help our clients to create, manage and pass on their assets portfolio, from the problems they face at the beginning of their professional and family life to the challenges of a peaceful retirement that meets their expectations.
Advenis Gestion Privée provides a dedicated multifamily office service for clients who want even more exclusive support. As such, they benefit from the help of a family office expert and privileged access to our financial and asset engineers.
Remote customer area: Times are changing! Some of our clients prefer remote interactions with a team of consultants specifically trained to answer their requests. Advenis Gestion Privée is progressively setting up a global digital environment (going paperless with management processes, electronic signature, video conference tools, etc.) to improve the customer experience.
Professional assets deserve as much attention as private assets. Our experts can provide a global response to the concerns of our "executive" clients: entrepreneurs, self-employed professionals, etc. We advise our clients over time to help them make the right decisions and measure the impact on their real estate assets and their families, from managing excess cash flow to selling their equipment, through issues such as pension plans to maximizing their compensation or corporate real estate.
All financial and real estate products designed by Advenis Group's subsidiaries are also available to the clients of our distribution partners: private banks, insurance companies, independent asset management consultants (CGPI), commercial networks. A team of consultants specializing in Key Account management is available all over France to train, manage and support our partners in understanding our real estate solutions for their clients.
KEY FIGURES*
*as of 12/31/2020
60
consultants all over France
1
billion financial assets under management
PROFESSIONALS AT THE SERVICE OF OUR CLIENTS' ASSETS
Asset audit & strategy
Knowing our clients to advise them in the best way possible!
Our Asset Audit allows us to analyse our clientele's financial, family, and tax situation to define their life choices over time. The purpose is to get to know them better to help them set up a custom strategy adapted to their targets and risk appetite.
The first part of the interview is based on listening to our clients, on a comprehensive analysis of their expectations, and on confidentiality, to lay the foundations of a long-lasting and trusting relationship.
We recommend investment solutions (financial and real estate) that are consistent with their situation, priority, risk profile, and objectives.
This asset strategy is updated every year according to their situation and their real estate goals.
Custom-made support
Consulting adapted to our client's goals
We advise our clients throughout their lives. Our goal is to support them at each stage of their personal (family changes: matrimonial property scheme, donation, birth, death, etc.) and professional life (career development, transfer of business, retirement, etc.) to offer a strategy that will meet their expectations.
Protecting your loved ones
Preparing for retirement
Maximizing the financial management of your assets
Benefiting from immediate or future additional income
Passing on to your loved ones in the short, medium, or long term
Controlling your tax situation
The success of an investment project also lies in diversifying solutions in which our clients choose to invest:
1. INSURANCE AND FINANCIAL INVESTMENT ADVICE
We surround ourselves with carefully selected partners, offering a complete range of financial investments:  Life insurance, provident fund, securities accounts, SCPIs, Share Savings Plan (PEA), retirement savings (PER), local investment fund (LIF), retail venture funds (FCPI), GFF, Private equity, etc.
Regarding life insurance policies, we can offer our clients free management of an asset allocation to suit their goals and risk profile via our financial engineering service.
Some commercial real estate investment opportunities are usually reserved for institutions or professionals. Therefore, Advenis Gestion Privée's mission is to make them accessible to private investors, especially investments in foreign office real estate.
​
2. REAL ESTATE INVESTEMENT ADVICE
We outline and select a series of high-added-value real estate investments for our clients, whether to receive immediate or future income, to develop one's assets, or to control one's taxes.
At Advenis Gestion Privée,  our clients can access real estate management programs such as student residences, or investment in new (VEFA – Pre-sale, before completion of construction) or old real estate for restoration based on their goals.
Depending on their tax situation, our consultants can offer our clients a selection of real estate investments, such as the following plans: the Malraux act, Historic Preservation Tax Incentives, Tax shortfall, LMNP (professional landlord for furnished accommodation), the Pinel act, etc.
CONTACT US, LET'S DEFINE YOUR PROJECT TOGETHER
Meet with an asset management consultant to conduct a comprehensive analysis and determine a coherent real estate strategy.
Contact us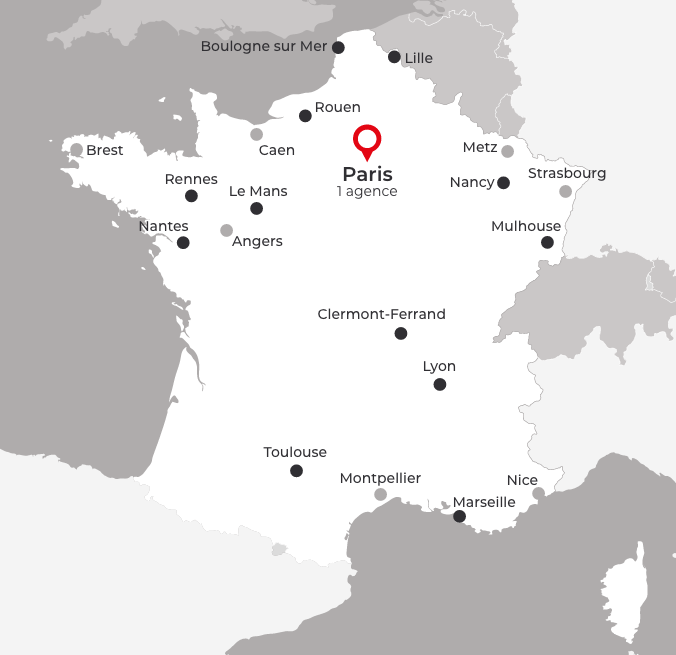 OUR OFFICES
Advenis Gestion Privée benefits from a strong national network with 13 agencies throughout France.
The headquarters of Advenis Gestion Privée are located at 12 rue Médéric, 75017 Paris
Headquarters
Advenis Gestion Privée Offices
Advenis Gestion Privée Local presence