Advenis real estate solutions
Une combinaison d'expertises pour une maitrise globale des enjeux de l'immobilier professionnel
Gestion immobilière
FRANCE ALLEMAGNE
Asset Management
Conception d'une stratégie immobilière visant à maximiser la valeur des actifs sous gestion
Property & Facility Management
Gestion de proximité d'un actif immobilier d'un point de vue administratif
Conseil et Transaction
Transaction
Mise en location & vente de locaux professionnels
Corporate Solutions
Multi-sites, services dédiés
Conseil en Investissement et Arbitrage
Advenis conseil & transaction
REAL ESTATE BROKERAGE AND ADVISORY
Advenis Conseil et Transaction is an expert in independent real estate brokerage and advisory and assists its clients in establishing a real estate strategy. The company advises its owner clients in optimizing their assets and reducing the vacancy period of their facilities.
Our custom-made solutions apply to all assets (offices, logistics, and industrial properties, stores, etc.) and all real estate projects of our clients: transfer, renegotiation, acquisition, sale, reconversion, etc.
Thanks to our national network, our clients benefit from our agency expertise in local markets and our network power in terms of skills and resources.
The driving force behind our team of real estate experts is customer satisfaction, which allows us to establish a lasting relationship with both users and owners.
Our goal: To make the acquisition, transfer, or rental projects of our various clients easier
Visit the website
Contact us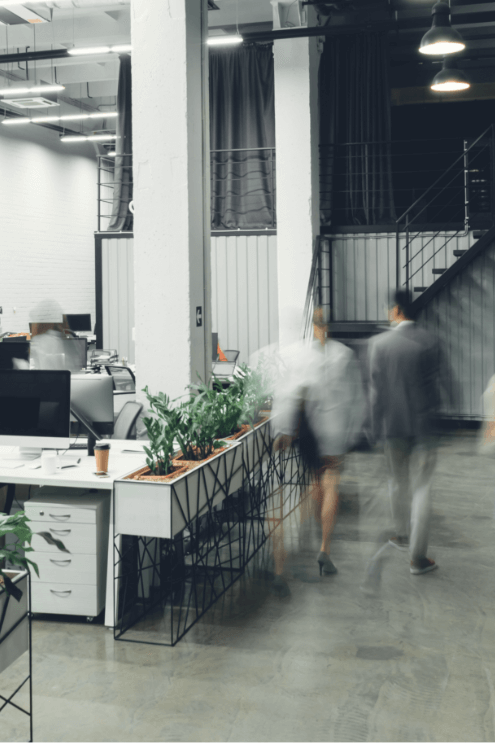 Our clients' expectations
We support owners – institutional investors, fund managers, listed real estate companies, property developers, administrations, or even private investors – through all stages of the process to rent or sell their property in the best conditions.
We support users in their search for business properties to rent or purchase everywhere in France. Our team of consultants is dedicated to finding the property that meets the specific needs of our clients and guiding them, from defining the specifications to moving in.
KEY FIGURES*
*as of 12/31/2020
22
implementations in France
90
professionals at the service of our clients
10 000
searches for facilities per year
A RANGE OF CUSTOM-MADE SOLUTIONS AT THE SERVICE OF OUR CLIENTS
CONTACT US, LET'S DEFINE YOUR PROJECT TOGETHER
Are you looking for facilities? Do you want to entrust us with a property? Contact one of our consultants.
Contact us
Check out our offers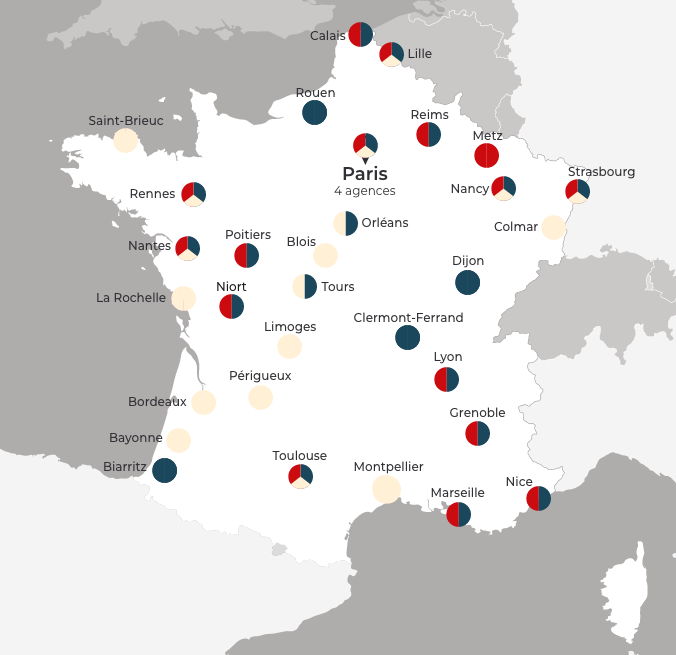 ESTABLISHMENT OF ADVENIS REAL ESTATE SOLUTIONS' OFFICES
Whether it is consulting, sales, designing community spaces, investment, or property management, Advenis Real Estate Solutions, the real estate division of Advenis, can mobilize all its teams through its 30 agencies in France.
Our national network and the range of our skills contribute to our perfect corporate real estate management throughout the country.
Conseil & Transaction
Property Management
Facility Management
Discover all "Real Estate Brokerage & Advisory" locations